WASHINGTON, D.C. – U.S. Representative Mike Bost (IL-12) voted this week to end the Biden administration's COVID national emergency and eliminate the one-size-fits-all federal vaccine mandate for health care workers. In addition, Bost voted for the SHOW UP Act, which would require federal agencies to reduce employee work-from-home rates to pre-pandemic telework levels.
"Since he took office, President Biden has imposed arbitrary end dates and overburdensome COVID vaccine mandates at every turn," said Bost. "One day, the pandemic is over. The next? It's a crisis he uses as an excuse to restrict our rights and spend more money we don't have. Southern Illinoisans are tired of it. We need to get back to business-as-usual now, in person, and without unconstitutional mandates."
Bost spoke on the House floor in support of H.J. Res. 7, the joint legislation terminating the president's COVID national emergency declaration – click here or on the image below to watch his remarks.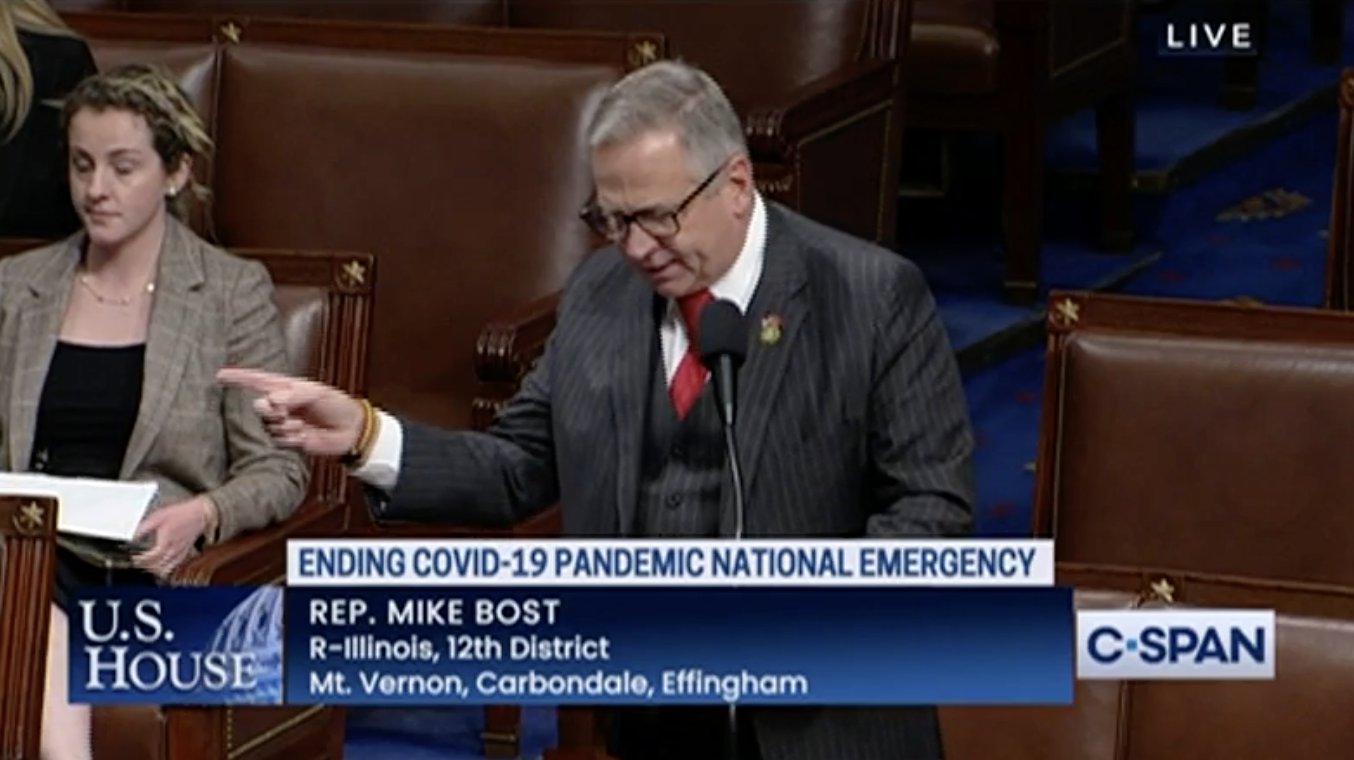 Bost speaks on the House floor in support of H.J. Res. 7
###