WASHINGTON, D.C. – Congress passed an amendment today introduced by U.S. Representative Mike Bost (IL-12) requiring the president to consider inflationary conditions in rural communities before enacting executive orders. Currently, the federal government measurers inflation through the Consumer Price Index, which only reflects purchasing power for urban consumers, thereby ignoring consumer trends for rural communities, farm households, and military personnel.
"Far too often, rural families, farmers, and members of our military are forgotten by the Washington bureaucrats," said Bost. "Just because they don't live in big, urban cities doesn't mean they don't matter or that their challenges are any less important. When President Biden considers an executive order, he better fully understand the fiscal conditions in rural America and how his decisions impact already struggling communities. Congressional approval of my amendment ensures the Biden administration will now have to factor rural inflation into their decision-making process. This is an important change that should make a big difference for Southern Illinois and rural regions across America."
Bost's amendment passed the House by a 324-83 margin. It now advances to the Senate as part of the REIN IN Act, House-approved legislation requiring the Biden administration to publish the inflationary impact of executive orders before enacting them.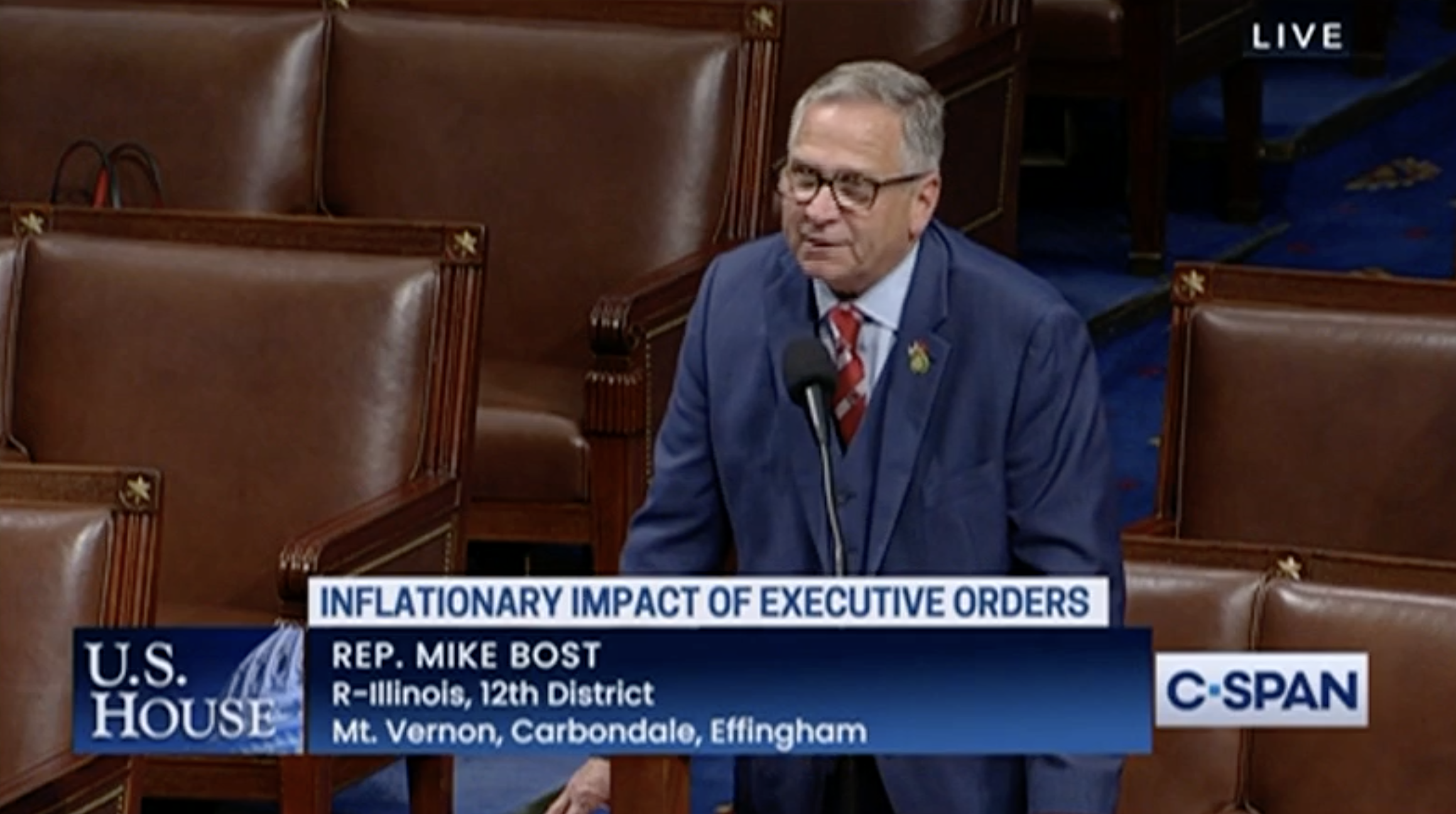 Bost speaks in support of his amendment on the House floor during debate
###